At MetroList, our goal is to provide you with the very best value in product solutions and services so you can focus on growing your real estate business.
Click on a box to learn more.

Powered by Rapattoni, Prospector+ is one of the most advanced, Multiple Listing Service technologies delivering powerful features and benefits to MetroList users.
Every day, tens of thousands of real estate professionals and hundreds of thousands of consumers depend on Prospector+ to help LIST and SELL more properties,
which is why MetroList and Rapattoni spend countless hours to ensure Prospector+ has the most up-to-date tools, features, resources and detailed reports.
Prospector+ MLS System Highlights
List and Sell Real Estate In 26 Northern California Counties

Easy-to-Use "Add Listing Module"

Intuitive Search Capabilities

Numerous Report Features

Auto-Prospecting with Client Portal

Enhanced Map Search Capabilities

Comparable Market Analysis (CMA)

CheckIT/ReportIT Compliance Tool

RatePlug Dynamic Mortgage Rate Report

Access From Any Mobile Device

Customized and User-Friendly Home Page and Reports

24 Hour Market Watch

Hotsheet Reports

Interactive Map Search

Facebook and Twitter Auto Post

And Much More!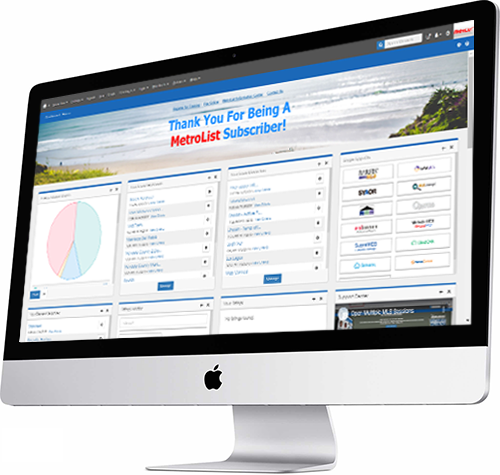 Logging into Prospector+ MLS through the MLS Dashboard
To access the Prospector+ MLS system along with all the other valuable MetroList resources, log into the MLS Dashboard (prospector.metrolist.net) using your Agent ID and Password which were provided to you when you joined.
When logging onto the MLS Dashboard for the first time, you will be asked to read and agree to the End-User License Agreement (EULA), select a preferred MLS Dashboard by clicking on the Set as Default box below the Association's logo and then by clicking on the Association's name to accept default.
Once inside the MLS Dashboard, you will have access to all the services and tools provided by MetroList.
Staying on the cutting edge of technology, MetroList uses the Supra Electronic Keybox System that provides advanced user features, allows for greater flexibility and control over access to listings. With the Supra Keybox System users can leave electronic notes, flyers and business cards stored in the iBox for showing agents.
The iBox is also compatible with a large variety of tablets and smartphones as well as ActiveKEY.
Supra iBox BT LE
The Most Technologically Advanced Keybox in the Industry
Helps agents better serve their clients by giving them greater flexibility




and control over access to listed properties.

Compatible with most smartphones via Bluetooth and infrared technologies.


Using SupraWEB track buyer's agent showings.

Slim design, large key container that holds multiple gate cards and keys.

Configure access times to best fit your client's schedule or restrict access using the Call Before 

Showing (CBS) Feature.

Assign your Keybox to a listing for showing activity, detail reports and tracking 

Keybox inventory.

Shackle removes completely from the keybox for easy placement.

No maintenance is required and the battery is designed to last the life of the product (a 

minimum of six years).
---
Helpful Tips
Additional Resources + Videos by Supra 
Manage Keybox Inventory and Settings on SupraWEB
Access is simple through the
Single Sign On (SSO)
module located on your
Prospector+ Homepage.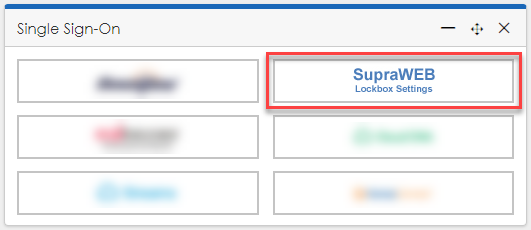 MetroList.com Complimentary Real Estate Website
As part of your MetroList Subscriber benefits, you receive a stylish and complimentary MetroList.com Agent Website that includes an Agent Profile, Interactive Map Search, Lead Capture, and Calendar.  This complimentary website will help boost your brand awareness and add marketing horsepower to your real estate business.


MetroList Subscribers receive a complimentary agent real estate website to enhance their marketing efforts.  To learn more about MetroList.com and how to upgrade to a premium website package, click here.
Why will agents love using MetroList.com? Because it really works!
MetroList.com captured leads will be sent directly to you 

Clients can search within your website using an advanced interactive map search 

Showcases your unique skills and background within your personally written agent profile

Displays all your active, pending and sold listings

Clients can connect with you via a lead form, phone or email address

Quick Links
How To Log On To MetroList.com Dashboard
View the MetroList.com Dashboard Video
View MetroList.com
Visit Websitesupport.metrolist.com
MetroList.com is the complete marketing solution
for real estate 
brokers, 
agents, and teams!
(916) 922-7584 ext. 685
websitesupport@metrolist.com

Cost Effective Website + IDX Plug-In Solutions
MetroList offers its own unique blend of high quality Real Estate MetroListPRO Websites and Internet Data Exchange (IDX) Solutions. MetroListPRO websites and IDX Plug-In solutions are exclusively available to our Participants and Subscribers.  An IDX Plug-in is a piece of interactive software that easily plugs into your existing website.  The MetroList Team has researched and tested these products so that you have access to the best industry resources to help you list and sell more homes.
MetroList has Data License Agreements with website developers to license and provide MetroList content via Internet Data Exchange (IDX) to a MetroList Participants and/or Subscribers.
To establish an IDX feed call or e-mail our IDX Department
(916) 922-7584 ext. 630
idxapprovals@metrolist.net
From listings, to searching and agent safety, MetroList is proud to provide multiple Mobile App Solutions to help you run your real estate business to it's fullest potential.
All apps are FREE to MetroList Participants and Subscribers.
Agent/Client Apps
Tip! Chose an app that is your favorite and don't forget to share the app with your clients, too! Agent/Client apps are designed for ease of communication in between Agents and Clients. Each app boasts it's own unique features.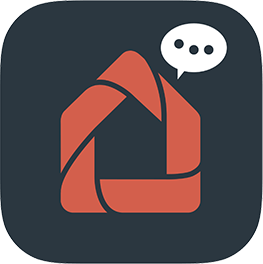 HomeSpotter: We're excited to announce the launch of the new mobile app from HomeSpotter, powered by MetroList Services® data. Be more productive on the go with always-updated MLS information, powerful search capabilities, and the ability to share a branded app with your clients.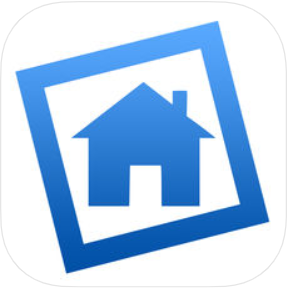 Homesnap: Homesnap Pro makes agents more productive, generates more revenue for brokers, and allows real estate professionals to market themselves and their listings automatically and seamlessly within the app.
What makes Homesnap unique is the app lets you snap a photo of any home, nationwide, and find out everything about the home and any other home, including value, last sale date, listing history, lot boundaries, comps, and more. The app also allows agents to message other agents and clients, customize email marketing to clients and contacts, and run an instant Comparative Market Analysis (CMA) on their smartphone.
Agent Only Apps
Tip! MetroList recommends all agents install this app on their mobile devices. This app is your Prospector+ MLS on the go!
Mobile Prospector+: MetroList MLS App powered by Rapattoni Edge MLS. The MetroList MLS app allows real estate professionals to search for listings and access other MLS features on mobile devices. It delivers accurate, live, real-time listing data along with pictures, listing history, the ability to share listings via email or social media, and all of the other features users have come to expect from Prospector+.
In addition to being a faster way to access and search Prospector+, the mobile friendly app provides driving directions using three of the most popular mapping programs.
---
Agent Safety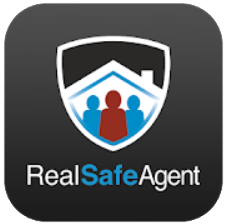 Real Safe Agent: Real Safe Agent is a comprehensive Personal Safety Program that empowers the real estate community to cooperate and collaborate to help keep each other safe.
Based in behavioral science, the Real Safe Agent system helps predict behaviors and provides agents with information they need to prevent being alone with a potentially dangerous prospect. Tools provided on the Real Estate Agent Smartphone App will help keep you knowledgeable, aware and empowered.
Marketing + Professional Products
MetroList offers its own unique blend of high quality Real Estate marketing tools exclusively available to our Participants and Subscribers. MetroList has researched
and tested these products so that you have access to the best industry resources to help you list and sell more homes.
Real time listing alerts combined with social-style notifications and collaboration
will help your clients find their dream home faster than ever!
Regional and Nationwide Listings + Statewide Tax Data + Local Market Statistics
Expand your MLS reach within 26 counties with access to neighboring MLSs, find properties Nationwide, access tax data in all of California's 58 Counties and expand your market knowledge with these powerful tools, offered at no additional cost to our valued Participants and Subscribers.
Northern California MLS Coverage Area
Expand your coverage reach with real-time access to neighboring MLSs without having to be a subscriber of multiple MLSs.
MetroList participants can list and sell real estate in 26 Northern California counties all within the Prospector+ MLS system.
 Realist® is the premier provider of California property tax record information. Integrated into Prospector+, Realist® offers searchable access to tax records in all 58 California counties. Some exciting features included in Realist® are Last Market Sales and Sales History, Search Customization, CMAs, Mapping Tools, Search Pre-Foreclosures and Distressed Houses, and the ability to run up to 5,000 mailing labels or exports per month.

TRENDVision is a powerful software program integrated with Prospector+ that delivers in-depth real estate statistics and market reports.
This incredible tool enables users to provide the most up-to-date market information to their clients and can generates agent leads
when using TRENDVision's 'Post-2-Web' feature. Access TRENDVision through the 'Trends' link on your Prospector+ Homepage menu bar.
MetroList Brokers and Agents are now able to view total monthly housing payments within the property listings based on
live rates, accurate taxes, assessments, and insurance information for each property.

Mortgage Information is shown at the bottom of the Listing Detail page. You can enter the Estimated Sales Price and Down Payment and hit calculate to see Mortgage Information.
---
Show Mortgage Information From Your Favorite Mortgage Lender
Now you can display mortgage information from your favorite mortgage lender by completing the registration process at rateplug.com/metrolist and submitting your lenders' name. Once you have selected the mortgage lender(s) you want to appear on your reports, your favorite lender's interactive mortgage product and payment information will be displayed. Mortgage information is based on the up-to-date interest rates from your lender of choice and includes property taxes, assessments, and homeowner insurance estimations.
There is no cost to the agent to use this feature. Lenders that choose to be part of the program pay a fee to RatePlug to participate.
Reports
MetroList has produced two new reports so you have fast and easy access to creating information for your clients. The new reports can be found under Reports in the Standard Reports area. Please note these reports are available in HTML format only. To change to HTML view in the Report section, click Reports (in blue Nav bar), Click Options (in blue Nav bar), and select HTML. Close box and select report
The new Mortgagee Information reports are located in the Standard Report area. They are titled:
- Client Summary with Mortgage Information
- Client Summary with Pics and Mortgage Information
Enhanced Reports 
On existing Enhanced Reports a Mortgage Calculator link has been added below the map:
- Client Full
- Client Full with Addl Photos
- Client Summary
- Client Summary with Addl Photos
- Client Showing